Senior Portraits
This page no longer applies to the Class of 2023 as the deadline has passed. Please wait until next year for senior portrait sign-ups to open for the Class of 2024!
Attention seniors! You can now sign up for your senior portraits. Please go to cady.com/classof2023 to watch the short video, register, and book your appointment.
Step 1
Go to cady.com/classof2023 and watch the introductory video.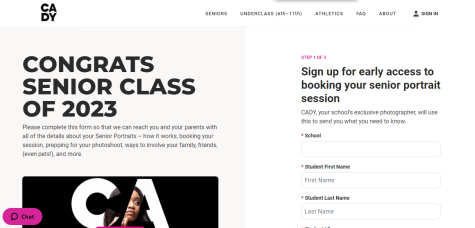 Step 2
Fill out the form with your personal information.         Click Continue.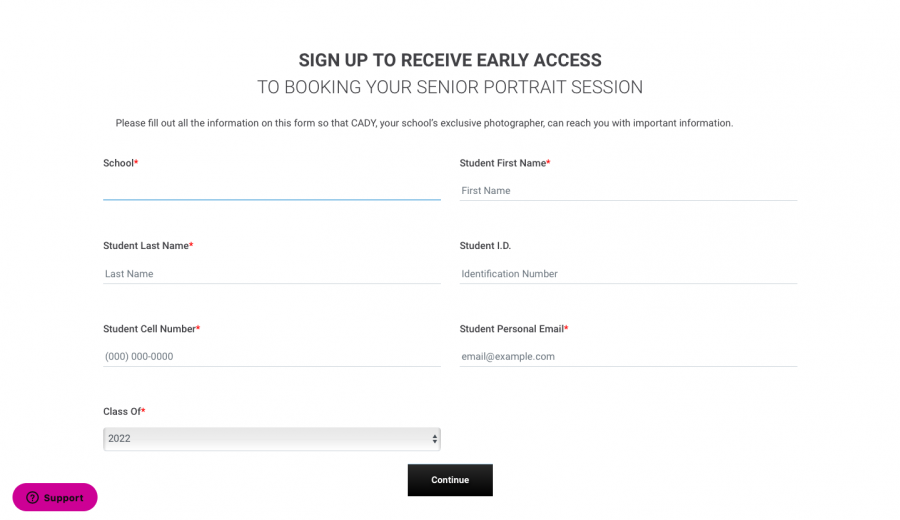 Step 3
Fill out the form with your parents information.          Click Continue.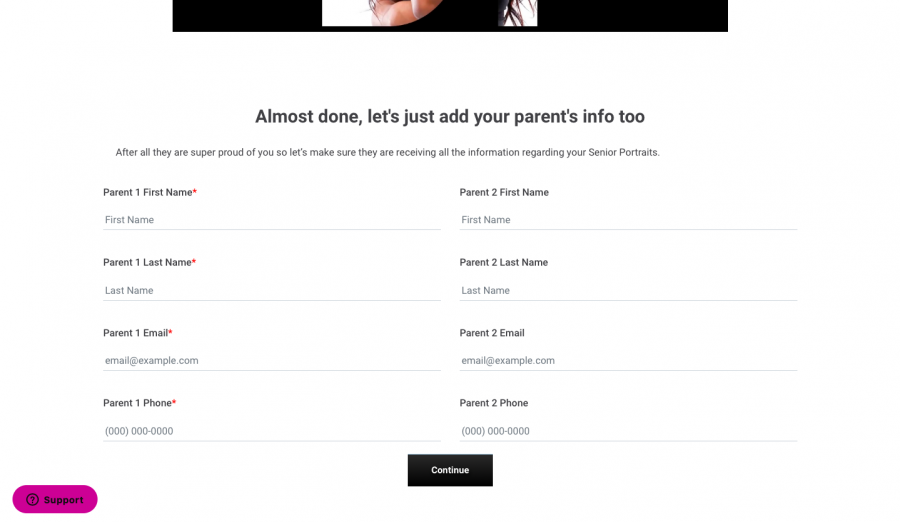 Step 4
Finally, fill out the form with your mailing address.          Click Continue.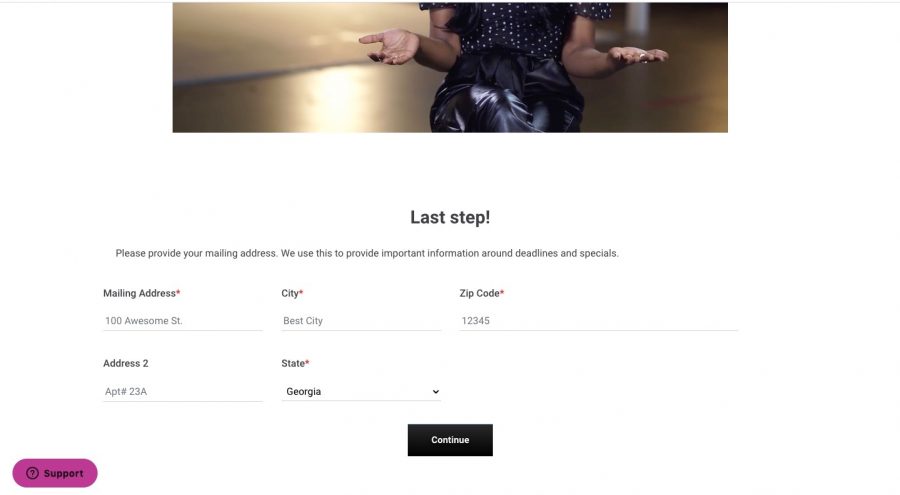 Step 5
A pop up message should appear confirming that your information has been recorded. Now, you can begin booking your Cady Studios session.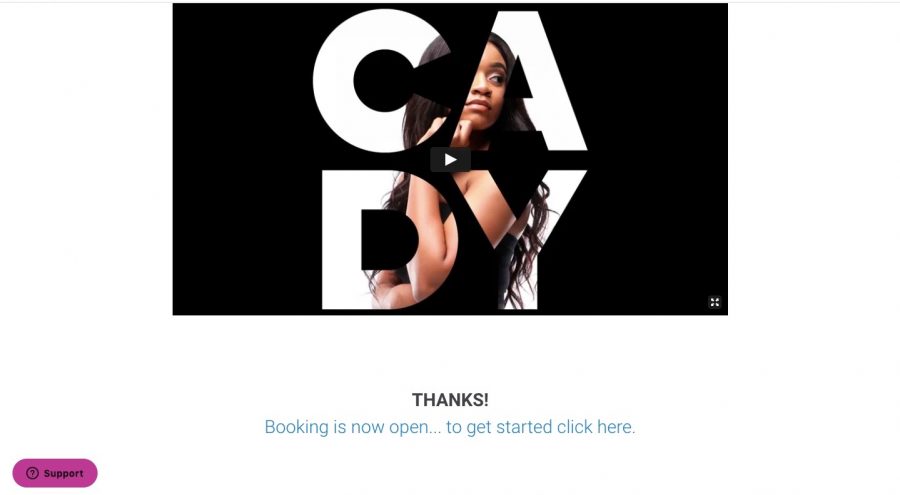 Step 6
To begin scheduling your photo session, go to cady.com/schedule Make sure to watch the "How it works" video and look over all of the options available. WHen you are read, click the "Start Now" button.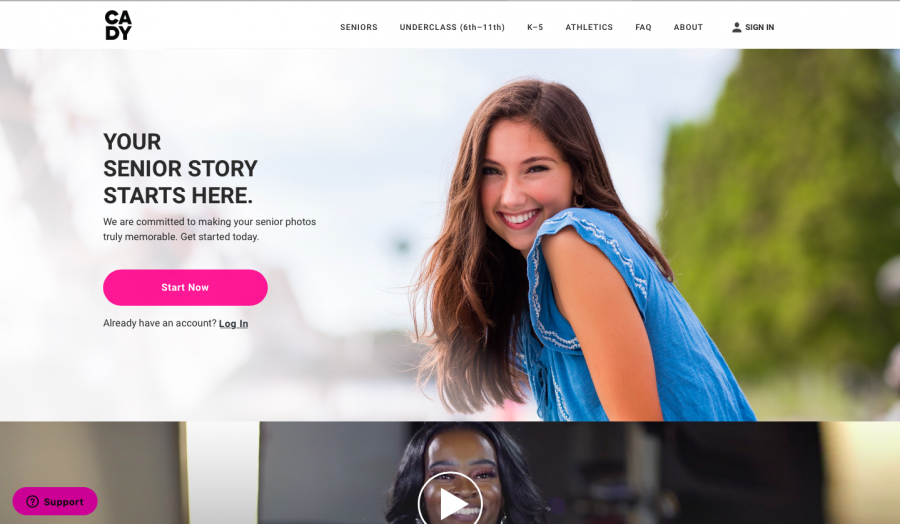 Step 7
Type "Dreyfoos" into the search engine. https://home.cady.com should automatically suggest our school Alexander W. Dreyfoos School of the Arts with the location of West Palm Beach. Make sure you choose the correct option.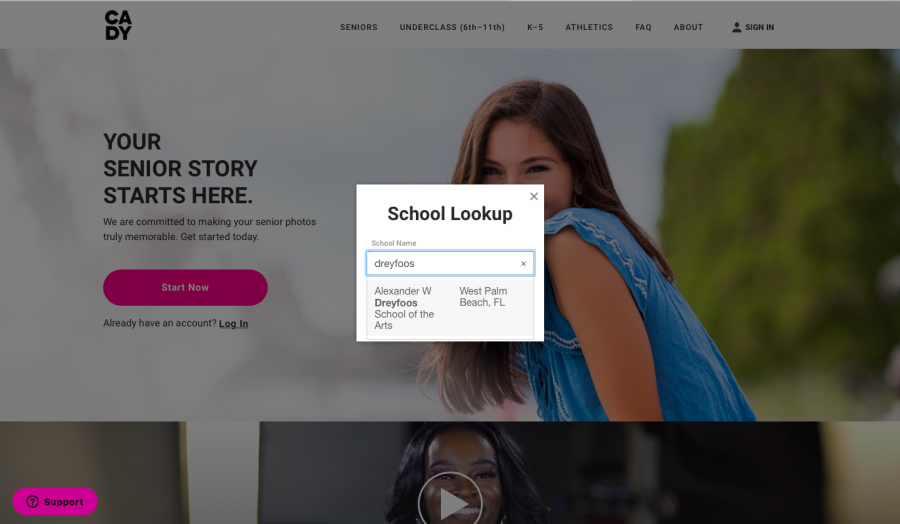 Step 8
The website will show you a variety of portrait options. Choose your favorites to learn more about the different photo packages and price options that would suit your senior portrait best. Once you have selected your appropriate session, you can narrow down your photography choices and reserve your appointment.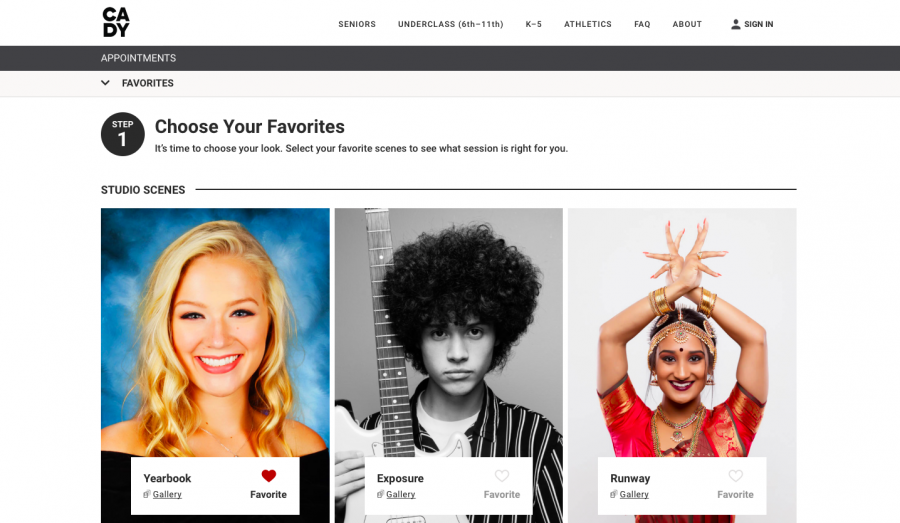 Step 9
Enjoy! We can't wait to see the beautiful pictures that you take and to showcase them in our 2023 yearbook!
If you are not able to make it to the studio for your portrait, there will be a school day session on Sept. 28 in the Media Center. Find the "school day" session on the website to schedule your portrait at school. There will be several backgrounds available.
Anyone who does not have have their photo taken in the studio or at the on-campus roadshoot on Sept. 28 will be called down to have just the yearbook pose taken before the deadline.
ALL SENIOR PHOTOS MUST BE TAKEN AND THE POSE MUST BE PICKED BY THE OCT. 31 DEADLINE OR YOU WILL NOT BE IN THE YEARBOOK.