Dedication Ads
Dedication ads are a lasting tribute to your child and a celebration of everything that makes you proud as a parent. Ads are available for purchase at yearbookforever.com
Eighth Page (4.08 in x 2.58 in) – $80
Quarter Page (4.08 in x 5.53 in) – $170
Half Page (8.33 in x 5.33 in) – $275
Full Page (8.33 in x 10.83 in) – $400
Step 1
Click Get Started under Create a Personal Ad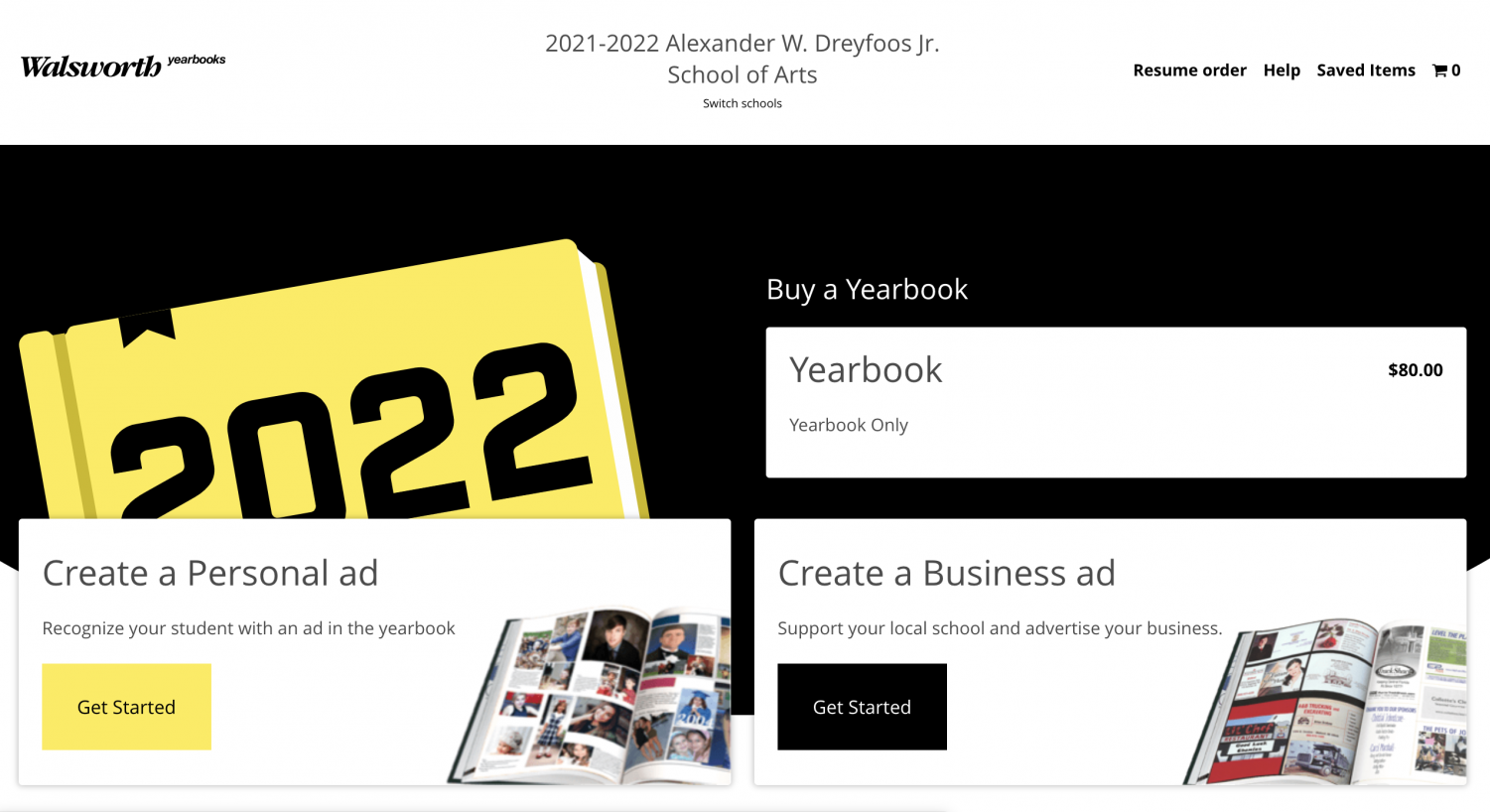 Step 3
Enter your student information.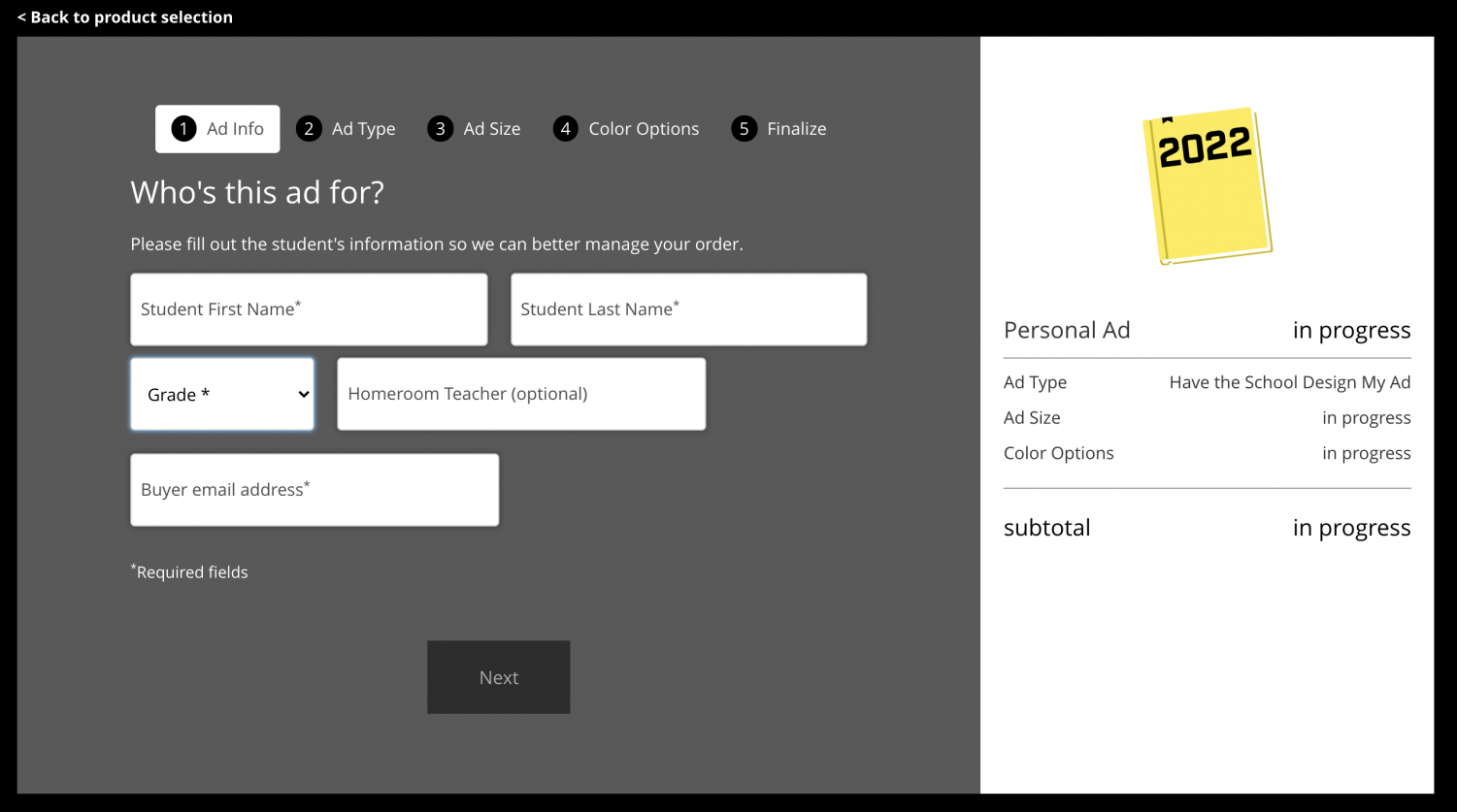 Step 4
Select the ad type, ad size, and color options.
Step 5
Upload the photos and text for the ad. A student designer will design your ad and email it for approval before printing. Parents must reply with any changes within one week or the ad will be finalized without approval.
Email [email protected] with any questions. The deadline is Jan 31. Thank you so much for supporting the yearbook!